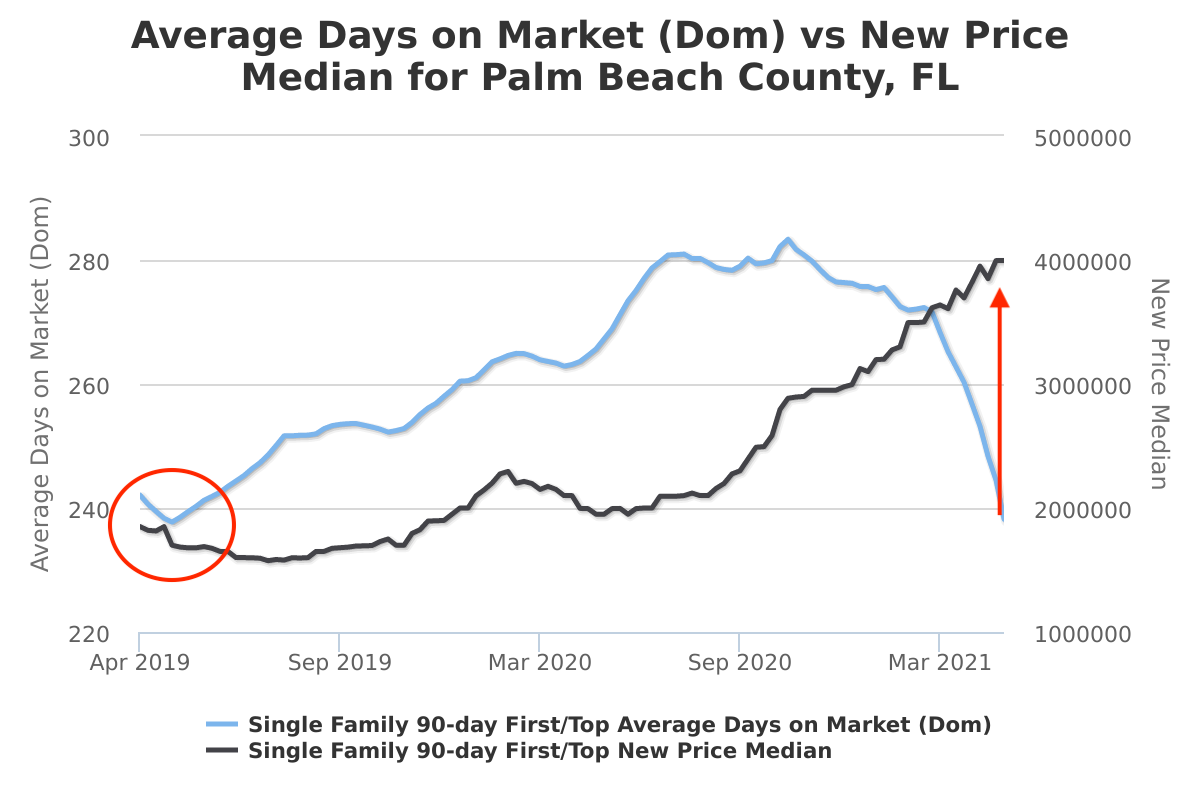 When looking at the numbers for last month, this 2 year comparision appeared:
We have had simlilar low market times in 2019 for the top end of PBC's residential real estate. The difference this time is how pricing responded.
This may be one of the strongest displays of demand...ever?
Notice the red circle and red arrow to illustrate the point.
This month, Altos Research, covering the Nation, made a remarkable statement regarding our backyard:
"The market continues to get hotter.
Current supply and demand levels show no sign of prices changing from their current trend."
#realestate #palmbeachrealestate #wallstreetsouth
Click below for the 1 min video discussion on this chart:
Pricing Doubled in 12 months for Top End of PBC luxury market