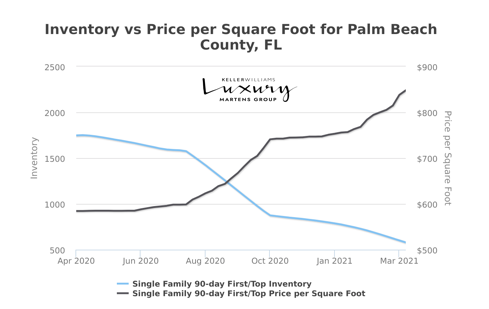 From April 2020 to April 2021, the top end of the single family home market in Palm Beach County rose from a Media Price/SF of $580/SF to nearly $900/SF. During that same period, inventory fell from 1750 units to just over 500 units based on 90 day moving averages. A 7 day moving average shows inventory level below 500 units across the entire County!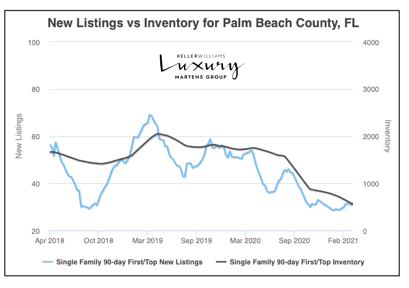 Notice the squeeze we are facing when considering declining existing investory level with new listings being added. Looking back 3 years we are at New Listings levels that existed when we had 300% greater outstanding homes to sell.
Based on these trend lines, combined with leading economic outlooks, Palm Beach County appears to have many months or even years of homes price trends continuing to rise.
For more details or to review your own trends, create your own charts, and drill down into specific communities, click here.